The Queen's Platinum Jubilee Weekend Fundraiser
Tuesday 31st May
Fundraising & Events
News
To commemorate this wonderful occasion, Graham Hart is raising funds for local charities to support the people of Essex through difficult times.
Thursday June 2nd, Friday 3rd, Saturday 4th, Sunday 5th June.
A jubilee themed cake is also being donated to Sanctus so that homeless and vulnerable people of Chelmsford can remember this time with some pleasure.


Graham's Just Giving page reads "To commemorate this wonderful occasion please help me raise funds in support of Essex people or families in difficult times. In the past I and my family been helped by several charities, this has inspired me to raise funds for such charities which are close to me and my family.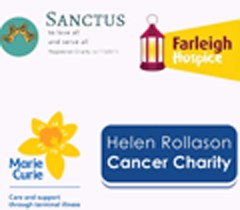 I have enjoyed what many would describe as a privileged life and would like to share my 84th Birthday on Saturday 4th of June with those who are less fortunate. During the 2nd world war father was in a reserved occupation, so, we were little directly affected by the war. We lived in what was then rural Buckinghamshire. I was privately educated first at prep school and later at what is now Pangbourne College.

I have had an un-spectacular working life, eventually ending up as a Senior University Lecturer. I have never seen truly hard times, although I personally experienced domestic tragedy when Helen, my first wife, died of cancer. I was fortunate to meet Gwyn my now wife and we have been married nearly 20 years.

I clearly remember hearing the announcement of the late King's death and the Queen's Accession on 6th February 1952 and now wish to mark the Platinum Jubilee and my birthday by donating cake to the homeless and rough sleepers so that they may remember the Jubilee with some pleasure.

I invite you to mark the Jubilee by joining me in donating to an appeal to raise money for local charities that support the homeless and vulnerable in a significant part of Essex or families with any illness that is considered life-limiting. The proceeds will be equally divided between the four charities".